11 February 2021
AI and Fashion Co-Creation at Beyond 2020
Dr Shama Rahman presented the poster 'How can AI enable development of novel design processes, that will support the co-creation of future fashion?' at the Beyond 2020 Conference, 30 November – 3 December 2020.
Click on the image below to view the poster.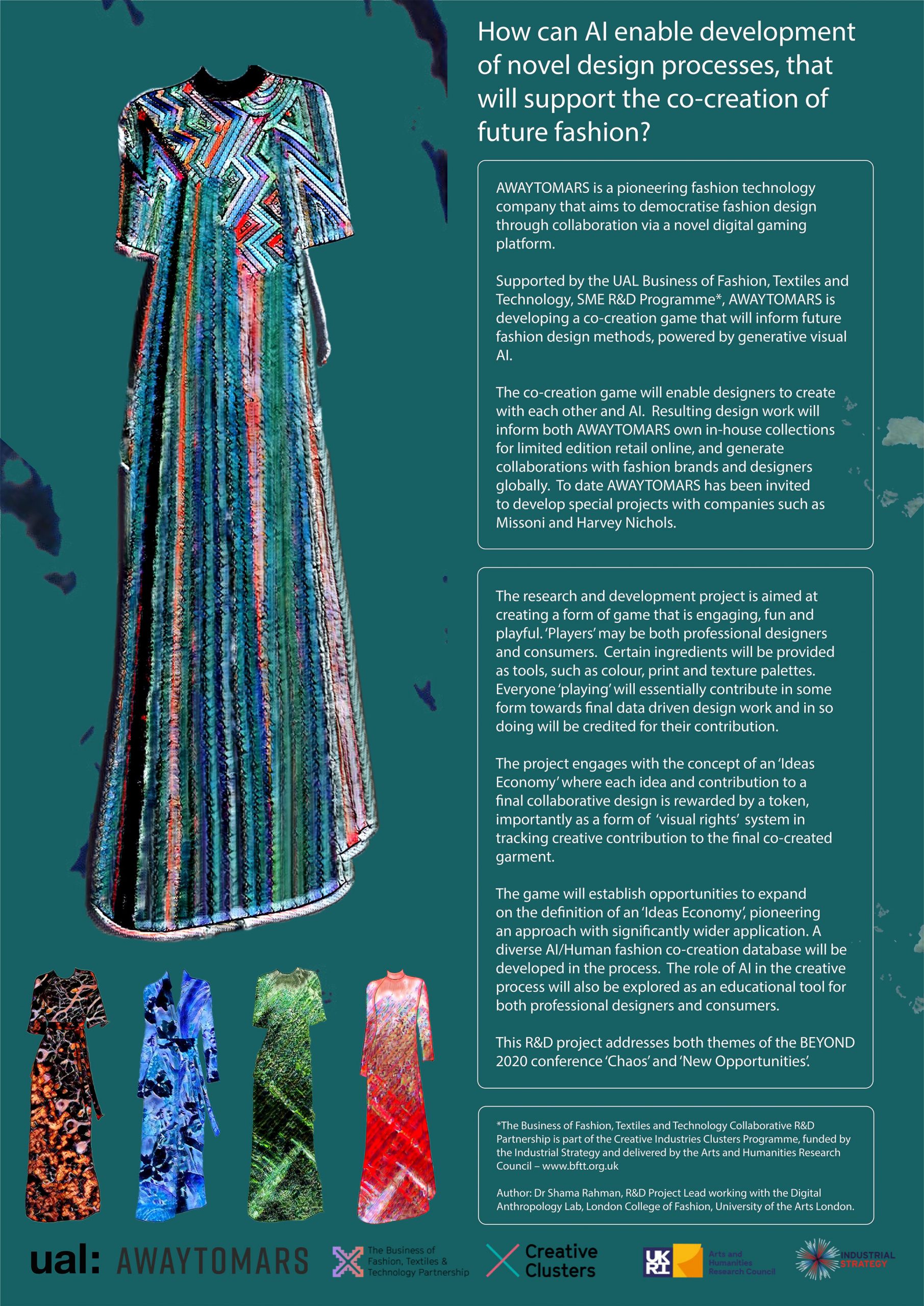 Shama's research is part of the AWAYTOMARS – one of the BFTT funded SME projects.