07 February 2020
Creative Industries Clusters. The Story So Far
Twelve months after its launch in October 2019, the Creative Industries Clusters Programme has grown significantly through the commitment of significant resources from industry partners in addition to our funding.
Each of the nine clusters has been hard at work, bringing together some of the finest creatives in fashion, film and television, informatics, design, computer games, performance and immersive technology – from startups to global businesses – and linking them with the brightest academic minds.
The Business of Fashion, Textiles and Technology reported its considerable progress during the first year, including 2,500+ organisations reached via partner network, 80 expressions of interest for the first call of the SME Support Programme or 800+ responses to major national survey of the fashion and textiles industry.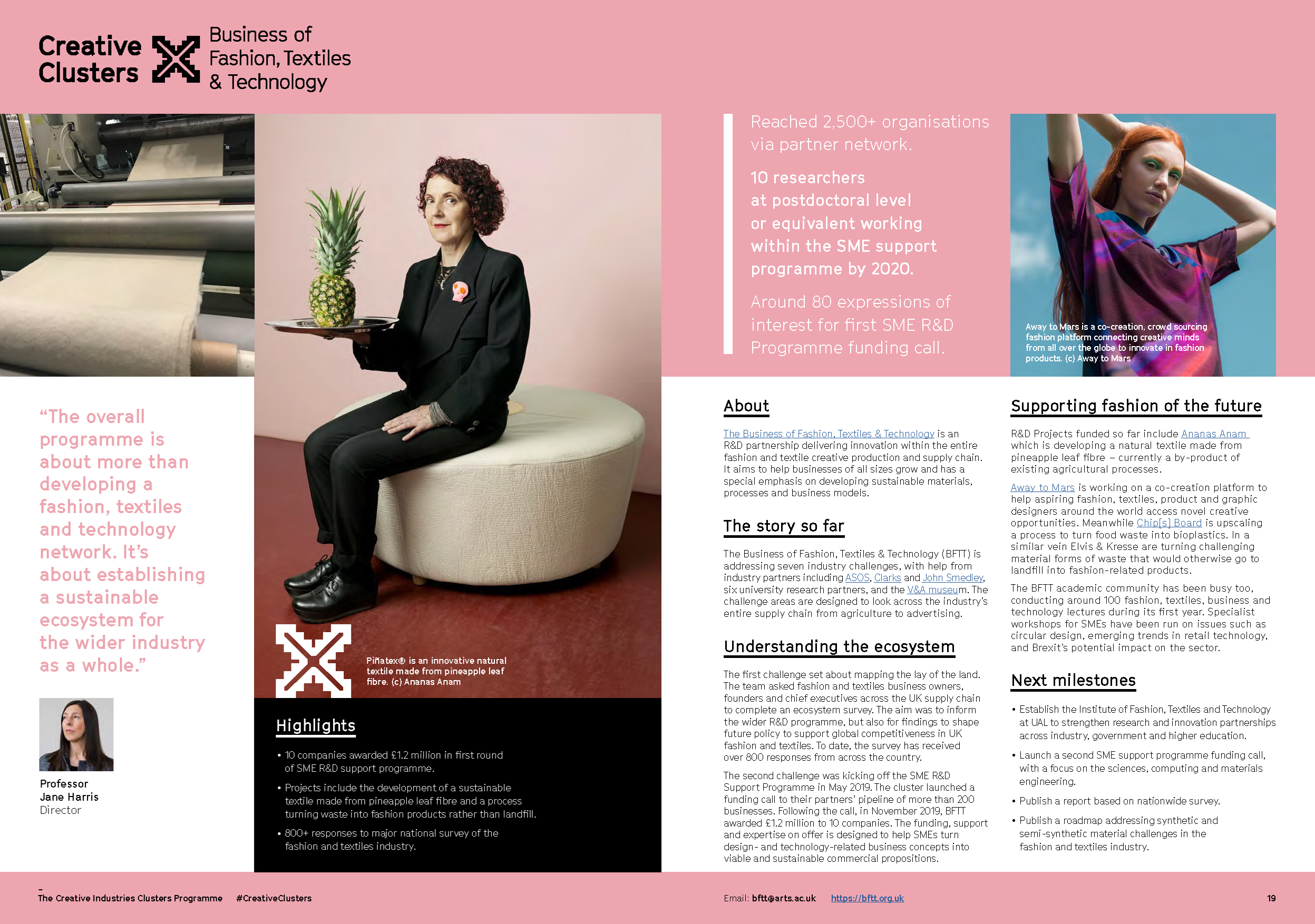 The Story So Far booklet contains highlights from each of the clusters showing how this unique investment is already transforming the prospects for our creative industries right across the Nations and regions of the UK. And we're only one year in. Imagine what the next four will bring.