07 October 2020
Prof James Busfield Elected a Fellow of the Royal Academy of Engineers
Our Co-Investigator, Prof. James Busfield has been elected a Fellow of the Royal Academy of Engineering.
He was acknowledged for his commitment to the industry and supporting the next generation of graduate engineers.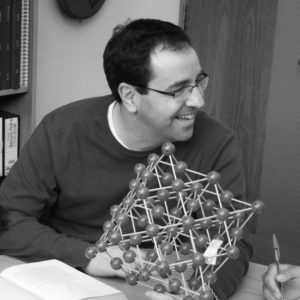 Prof James Busfield (left) will join 1,600 eminent engineers from industry and academia to support excellent work towards building a sustainable society.
James's primary research interests lie in the functional properties of soft materials, with particular focus on elastomers, including the design of smart textiles (smart-strain sensing or colour-changing flexible fibres), and the recycling of elastomers.
Prior to joining the Queen Mary University of London, James designed suspension components for companies such as Jaguar Land Rover, Volvo and Mercedes.
James is leading on Challenge 7 – Future Making and Manufacturing of the BFTT Programme. The project explores innovations in sustainable manufacturing using new technologies such as 3D printing and recycled and alternative materials.
You can find more about James's fellowship here.