26 November 2020
Knitwear Design and Manufacturing Survey
You are all invited to take part in this survey of knitwear design and manufacturing practices in the Small to Medium Enterprises (SMEs).
Your participation in this research will support developments in the responsible design and manufacture of future knitwear-based products.
The research will provide participants with an insight into the sustainable performance of their company relative to the survey results, if they opt-in for this option.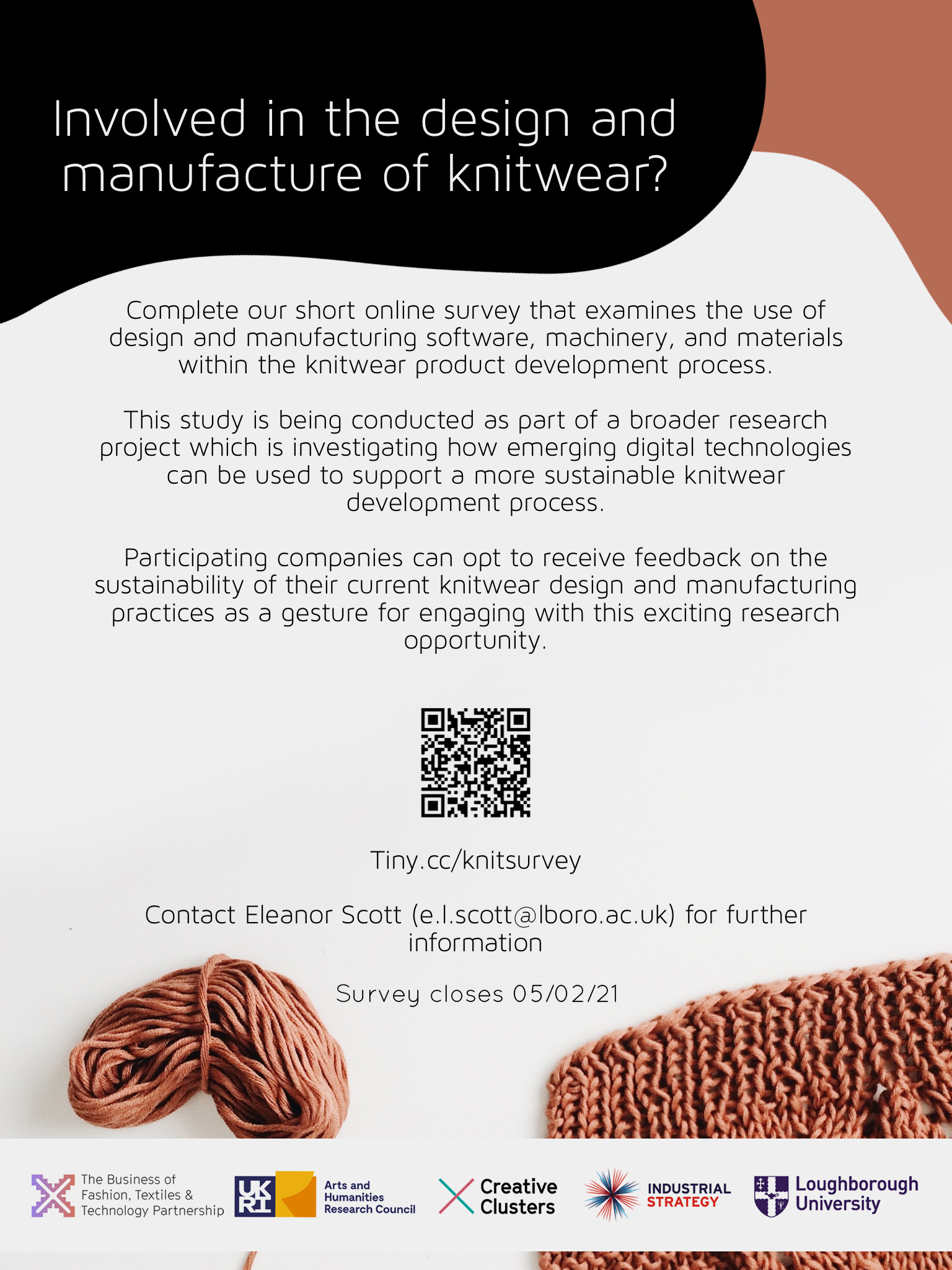 This research is being undertaken by Eleanor Scott, who is a PhD candidate at the Loughborough University's School of Design and Creative Arts, under the supervision of Dr Andrew Johnson and Professor Tracy Bhamra.
This study is part of a PhD research project funded by Loughborough University and supported by the Business of Fashion, Textiles and Technology.
Please contact the investigator, Eleanor Scott by email, should you require any further information.
Complete the survey here. Deadline is 5 February 2021.